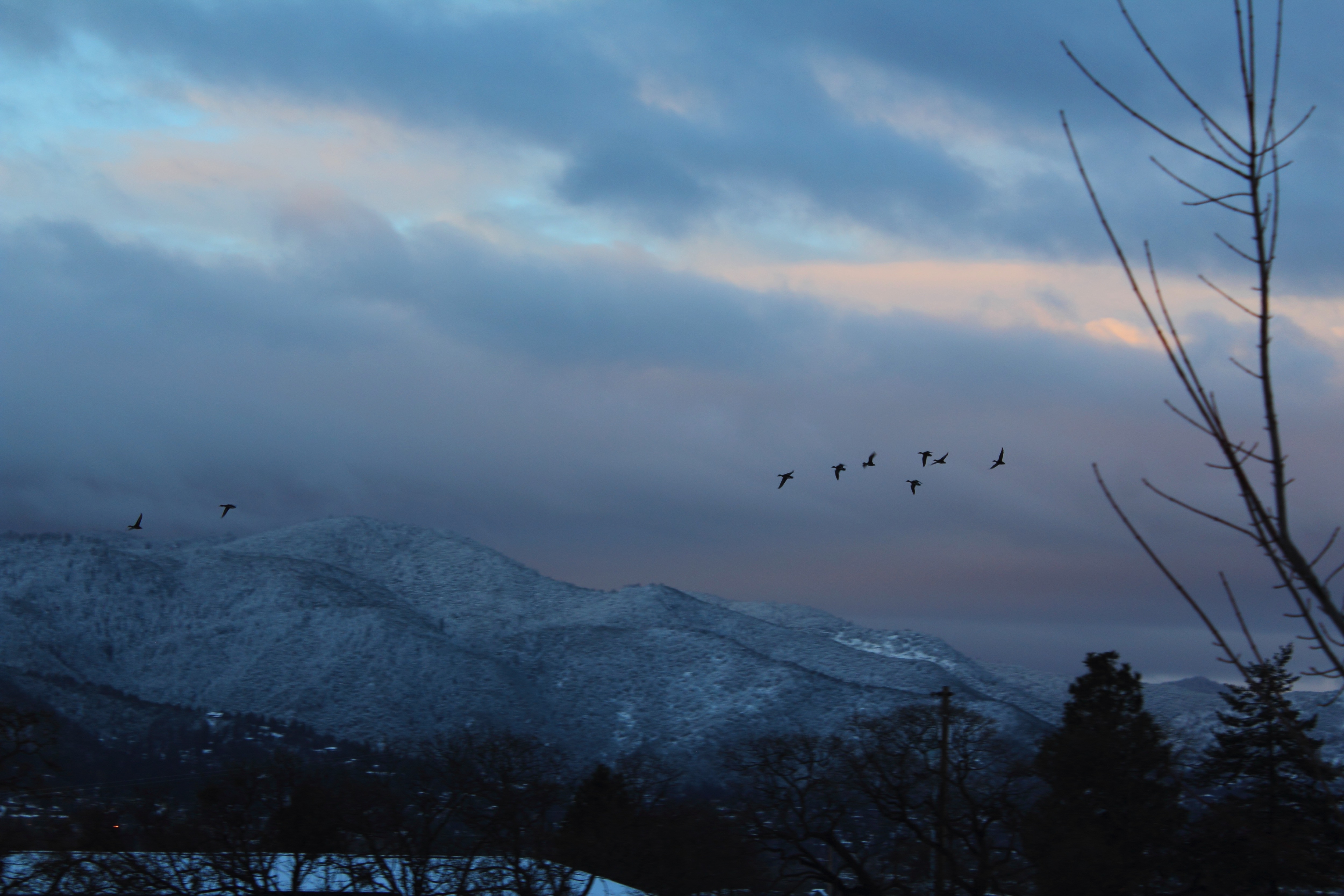 Ashland's Senior Program is being dismantled
We are a group of citizens dismayed by the actions and methods that Ashland Parks and Recreation is using to dismantle the integrated social services of the Senior Center Programs.
What do you believe ... Words or Actions?
Words  APRC states that integrated senior social services will stay the same and the senior program is not being "dismantled."
Actions  The first actions APRC made was to destroy the senior program's holistic approach and effective social services. APRC laid off experienced Senior Center staff who have extensive knowledge and experience of its integrated social service senior program and replaced with inexperienced Parks and Recreation staff and volunteers. APRC also planned to move the senior center program management and physical oversight away from the Senior Center to the Grove; however, they withdrew that recommendation due to public outcry.
Impact Dismantles the social services integrated program ... the hub of the holistic wheel ... and reduces the social services to handing out informational booklets ... and removes the personnel who know the difference. Essentially shreds the seniors' safety net built up and maintained over 43 years.
What has the Senior Program done the past 43+ years?
Listen to Mr Hersh tell the Commissioners what the Senior Program is all about
and Senior Manager Christine Dodson's reputation.
Senior Manager Christine Dodson describes the Senior Program's integrated approach with Food and Friend's program (Meals on Wheels)
What is the real problem?
Differing Mission Statements  APRC and the Senior Program have different and conflicting mission statements:
Where the Senior Program's mission has been for the well-being and support of elders, the APRC's mission does not. APRC's mission focuses on park and recreation experiences.
Ashland Senior Program Mission Statement:
The Ashland Senior Program strives to provide a support system to the older residents of Ashland, helping to enable them to live more independently and to continue as contributing members of the community. The Senior Center provides a venue for social interaction through recreational and health related activities and educational opportunities.
APRC mission - in 2015-2017 budget:
The mission of the Ashland Parks and Recreation Commission is to: Maintain and expand park, recreational, and educational opportunities and provide high quality, efficient and safe services with positive experiences for guests and other participants while maintaining community participation in the decision-making processes and protecting the environment.
Listen to what senior participants say about the Senior Center
The dedicated Senior Program has been well run (with little oversight in the Parks Administration Division) and within budget for the past 27 years and was tracking to be below budget this year. It is amazing what the Senior Program accomplishes with the limited resources allocated to it. It has only 1.7 full-time equivalent employees and a $175,000 annual budget, which is 2% of APRC's total budget.
Ashland's Senior Program needs your support
Here is what Ashland Parks and Recreation Commission (APRC) subcommittee did on August 8th, 2017
Here is how it stands after the first APRC Ad Hoc Senior Advisory Committee meeting on October 10, 2017. APRC took back some of its actions due to public outcry; however major concerns remain.
The situation as of October 10, 2017
During the first Ad Hoc Senior Advisory Committee meeting on October 10, 2017, Director Michael Black changed his position on a couple of key areas due to public pressure. Mr. Black stated:
The Senior Program management and core functions of the Senior Center will not be moved to the Grove.
Cost recovery for Senior Programs is not a mandate. The Senior Program will not be threatened closure due to low cost recovery.
Mr. Black also clearly stated the following:
No established senior classes will be moved to the Grove
The expansion of the Daniel Meyer pool will not effect the Senior Center.
The committee voted Jackie Bachman as the chair and Marian Moore as the co-chair.
The following are the 'brainstorm" ideas of what the committee wanted to address:
1. Transition staffing at the senior center
2. Marketing Plan
3. Communications
4. demographics - economics, age by 97520
5. Key agency partners, e.g., food and friends, foot care clinic, heating assistance
6. identifying stakeholders
7. identify underserved population - younger retiree or super seniors
8. identify social services available in Ashland and regionally, and potential of provision of sufficient access to the social services
9. opportunities for intergenerational programs
10. possibilities of multiple locations
11. gain agreement of the major functions of the senior program and center
12. transportation
13. space, existing and/or new buildings, flexibility, functions
14. review budget
15. senior participation information
16. considering partnerships in cost recovery program
17. cost recovery as a program for seniors
18. scope of committee's review
19. funding sources, grants etc
20. what other organizations are doing
21. age friendly Ashland .. all ages
22. creating public hearing and input process
23. open house and the survey
24. training Senior Program staff to respond to all kinds of senior issues/needs/resources
25. security
26. maintenance
27. official mission and vision for the Senior Program
28. Plans for Hunter Park and how it would
29. Expansion of the senior center
30. information on other senior centers
Rachel Dials and Mr. Black talked about a senior fall prevention class that will be held at The Grove. Mr. Black complimented for Ms. Dials in finding expansion programs. Yet fall prevention classes have been held at the Senior Center in the past. Below are activities held at the Senior Center in the last couple of years that were in addition to regular scheduled classes.
1. Fall Prevention Strategies w/ AFR tailored to the holidays
2. Brush with Kindness program presentation with Habitat for Humanity
3. RVTD Focus Group for future planning of transportation system
4. Thanksgiving Dinner w/ AFR (9 years)
5. Holiday Luncheon at Christmas w/ donated gifts
6. High Schoolers gift wrapping party w/ gifts donated by Rotary Club
7. Holiday Card Making Workshop for homemade cards to give to Meals on Wheels recipients
8. Senior Food Box program
9. Music As Medicine
10. Drumming
11. French Christmas Carol Sing-a-long with OLLI class
12. Local Talent Series: Storytelling; Independent Films (2);
13. Day Trips: Vortex, Shakespeare, Lake Creek, Butte Creek Mill, Fish Hatchery, Kerby Museum, Micro
14. Trains, Harry and David, Holiday Market, Crater Rock Museum, Lavender Festival
15. POLST/Advanced Directive presentations
16. AARP Drivers Safety Courses
17. Alzheimer's Assoc. Financial/Legal Planning for LGBT Community for Alzheimer's Related
18. Demential presentation
19. Ice Cream Socials
20. Britt Classical Access Festivals (by grant)
21. Britt String Fellows Quartets in the park fundraiser with Lions Club
22. Defibrillator Training/Retraining w/ staff
23. Evacuation Planning w/ staff
24. Computer Safety presentation w/ APD
25. Identity Theft presentation w/ APD
26. Natural Wreath-Making Workshops w/ N Mountain Park
27. Seniors on Stage class series and finale
28. Southern Oregon Repertory Singers
29. Music at lunch w/ Joe Acosta, Urban Kohler, Ida Moody
30. Parties
31. Food Bank Tour
32. OLLI Community Lectures (provide transportation to and from)
33. Healthy Brain presentation
34. Art/Collage Series w/ high school students
35. Origami Series
36. K-1 class interviews regarding social justice
37. Speaking at 'Day of Thanks Living' at Walker School/integrated their Thanks Living art
38. Holiday party decorations
Regular scheduled classes include:
1. Repair SO (sewing/mending)
2. Somatics
3. Cribbage Club
4. Gentle Yoga
5. Tai Chi for Older Adults
6. Mah Jongg
7. PC Instruction for Older Adults
8. MAC Instruction for Older Adults
9. Line Dancing
10. Foot Care Clinics
11. Free Blood Pressure Checks
12. SHIBA - Senior Health Insurance Benefits Assistance
The next meeting is November 13th at 3:15 to 5:15, location to be announced. So much for the plan to have one meeting every two weeks.
Concerns as of Ad Hoc Meeting October 10, 2017
1. No public input was allowed for the first meeting. In fact public input is limited to two to-be-determined dates. This breaks the promise to the Mayor and City Council that public input would be held at each committee meeting. Also, written meeting minutes will be limited to 'action items.'
2. Discussion of current Senior Center/Program staffing during the 3-5 month transition period found it seriously lacking.
- Mr. Black misrepresented level of knowledge and experience of temporary staff.
- No experienced senior program personnel are available.
- Outreach services by senior center staff to elders in need and those unable to get to the senior center are missing.
- No knowledgeable staff for informational and referral services.
- Inadequate job search to fill positions.
- No Senior Manager in position to maintain safety net.
- Inadequate staffing hours for senior center use.
3. Senior Center hours have been significantly scaled back to 'official hours' of 8:30am to 3:30pm which negatively impacts many activities and senior needs. The past senior center staff would frequently keep the center open until 5pm or later to accommodate card playing, foot care treatments, Somatics, driver safety courses, late rides for seniors, etc. What happens now?
4. When committee members requested Senior Center participation data, budget date, senior center comparisons … APRC staff did not identify and share such information collected and reviewed at the past senior subcommittee meetings (Ashland Senior Center's Quality Review Binder, January 24, 2017). Also, after the meetings when requested that the Binder information be provided to committee members so that they could review it during the month-long wait for the next meeting, APRC refused. That raises the question of whether or not APRC really wants the Ad Hoc committee to be effective.
Listen to Commissioner Lewis say how valuable the Binder is during a recent senior subcommittee meeting.
Summary of key points made at
Ad Hoc Meeting October 10, 2017
5. Facilitator confirmed that the advisory committee could make recommendations only. The final decisions are made by APR staff and commissioners. That does not make us confident due to the fact of what happened at the prior APRC Senior Subcommittee meetings where senior program/center expert's and participant's inputs were dismissed.