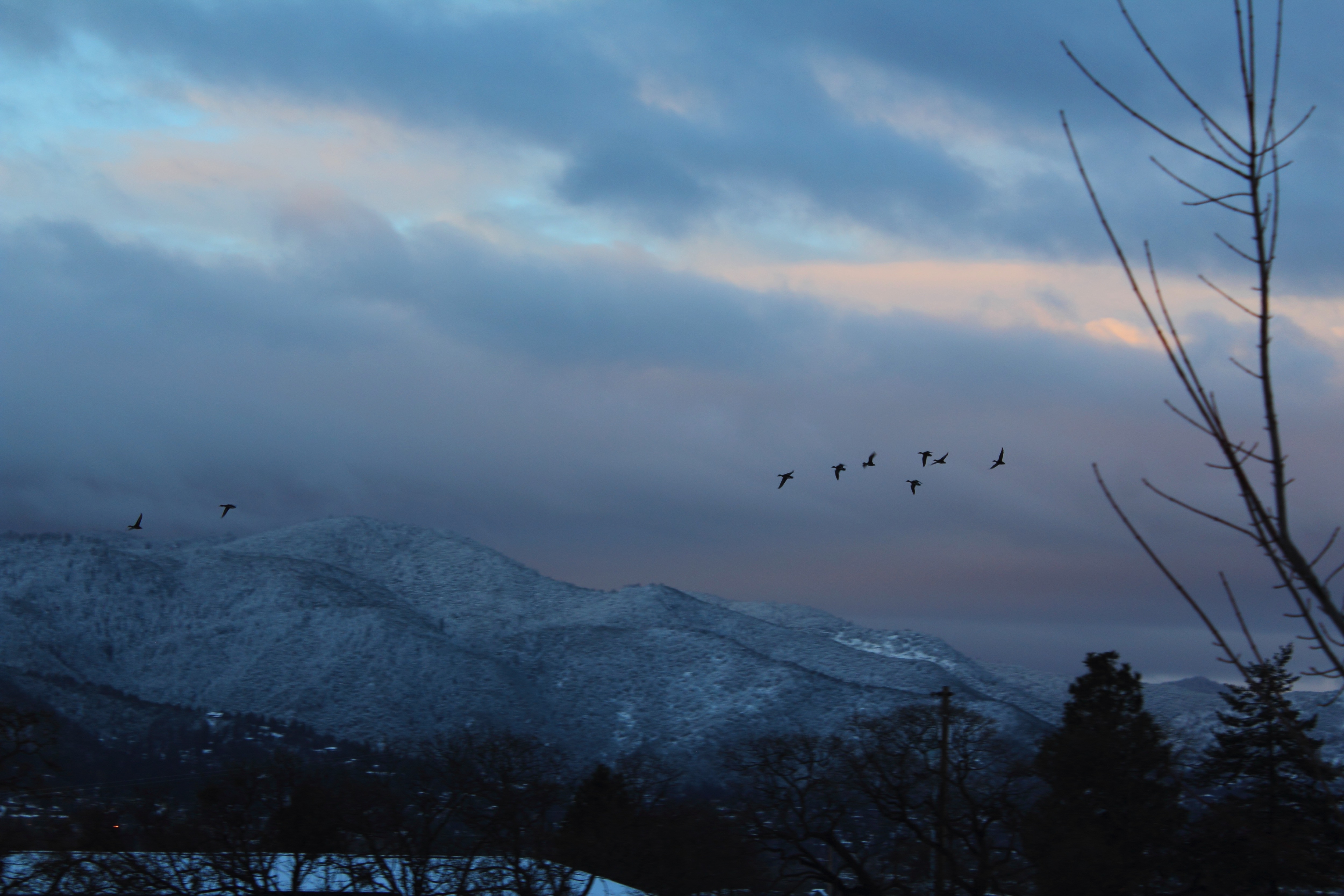 Talking points that the public and elected officials need to hear:
1. Present Senior Center's staff who are experts in helping seniors get information and referrals, outreach, and other social services were all recommended to be laid off by APRC.
Layoff of all senior staff who are experts in helping seniors get information and referrals, outreach, and other social services. No one is left to train new employees. No training manual for social information and referral services exists. APRC employees do not have experience in senior social services (information and referral) and senior special needs. Nor do they have the extensive social network in the community that took 40+ years to develop and effort to maintain. The safety net is being shredded.
The stated reasons to layoff the entire staff were to save money to meet adopted budget, and on TV it was said by Mr. Black to bring in "new blood." The Senior Center was below budget last year, and on target to meet budget this year.
Senior Center Manager Christine Dodson's experience:
     14.5 years at State Senior Services office. Extensive training through its "intensives" program included eligibility, case management, communications, etc. Had experience in multiple roles including case management, protective services, foster homes, etc.
     3 years in Ashland's Senior Center's outreach. Trained by Sharon. 
     11 years as Senior Program Director (now Senior Center Manager)
     started free bus program and Valley Lift vouchers, and designed the senior program website
Past Senior Program Director Sharon Laws experience:
     Specialized education
     oversaw the RSVP (retired seniors volunteer program).
     worked in senior program for ACCESS
     17 years as Ashland's Senior Program Director
     started the heat and ALIEAP program (assistance for low-income with utilities)
Part-time office staff members experience:
     Loretta: 16 years with senior programs, including case manager (also worked with disabled) and adult foster home licensor for State Senior Programs.
     Dorothy:  16 years with senior programs, has lived in Ashland for several decades and has in-depth knowledge of the population she serves.
     Darlene:  Over 40 years in Ashland.  Worked for 30 plus years for OSF.  Volunteer for Food & Friends for over 10 years.
     Susanne:  Volunteer & part-time temp employee with senior program for over a year.  Involved with seniors in various capacities for several years.
For more detailed job descriptions see Part 1 of Senior Center Information Binder, pages 38 and 39.
Key Concerns as of Oct. 12, 2017
2.APRC reversed this decision due to public outcry      APRC's moving of services and programs to The Grove will lessen the effectiveness of integrated senior programs/services.
APRC's approved recommendations will move some services and programs to The Grove which will lessen the effectiveness of integrated senior programs/services, and increases possibility that the Senior Center will be used for other purposes.
3.APRC reversed this decision due to public outcry     APRC's focus on cost-recovery maximization creates barriers for the most vulnerable, our seniors.
4. APRC has no expertise in senior services.
APRC's process for making its initial changes for the Senior Center did not involve adequate community input.
APRC has no expertise in senior services:
     -     Mike Black's previous experience in Grants Pass and Cottonwood Heights UT: no senior programs, no senior departments, no senior commissions, no senior centers. His bio is not on the APRC website.
     -     Commissioners have no previous experience or credentials related to social services or gerontology
     -     Commissioners are elected, so do not necessarily ensure expertise and experience related to social services or gerontology; tenure is uncertain.
5.     The 2016 Performance Audit by Matrix Consulting did not support the APRC Commission approved 8/9/17 changes.
     -     A comprehensive community needs assessment, as recommended as critical by the Audit, was not conducted by APRC prior to making and approving initial changes that critically impacted the senior program.
     -     In the subcommittee recommendations, APRC did not acknowledge that the Performance Audit viewed the Senior Center's focus on providing social service programs for seniors and the elderly as a strength.
     -     While the Audit saw opportunities for the Senior Center's recreation activities, it did not make any comments or recommendations to alter the social services and/or staff. See Senior Center Informational Binder 2 for Oregon Rec and Park Association Senior Center Survey 2009 which found that Ashland Senior Center compared very favorably in its service offerrings.
     -     Audit stated that the recreational programs expansion incorporate existing program staff in planning and implementation.
6.     The APRC's comparison of Ashland's Senior center to other centers in "comparable" cities was faulty due to its inadequate depth and transparency (Black's recommendation memo dated 8/7/17).
The comparison of Ashland's Senior center to other centers in "comparable" cities - Willamalane, McMinnville, Bend - was faulty due to its inadequate depth and transparency (Black's recommendation memo dated 8/7/17). The complete survey, interviews and hard data were not provided. The public information on the centers and budgets do not support the findings. All other cities had larger populations, senior center budgets (from approximately $315,000 to over $1M compared to Ashland's $175,000 budget) and staff numbers which allowed more economies of scale. A comparison of crucial information and referral services was not made. One city has invested $16 million to rebuild an "adult center" focusing on seniors.
7.     Ashland Senior Center's limited budget and facility size required focus on meeting Ashland citizens most critical needs (such as, social services emphasizing informational and referrals, outreach, low-income meals and senior activities). To expand programs would demand a sizable increase in budget and staffing for the senior center … after a comprehensive community needs assessment.
The senior center budget is $175,000 annually. There are 1.7 full-time equivalent employees.
8.     APRC senior sub-committee's conclusion (in Black's recommendation memo dated 8/7/17) that Ashland Senior Center was staffed and funded comfortably and could offer more senior services were based on faulty analysis (see 6 and 7 above).
9. APRC senior sub-committee's conclusion that younger seniors were underserved was based on insufficient information.
The 2016 Performance Audit's observation that younger seniors were underserved was only based on the Audit project team's interviews with Recreation Division staff members and its review of the seasonal program brochures and marketing materials. It did not include age-based participation data on all of Recreation Department programs. Instead, it included a critical finding for the need of a comprehensive community needs assessment process.
10. APRC senior subcommittee process gave limited notice of meetings, insufficient public input, and dismissed public comments and Senior Center staff input.
     -     The 8/9/17 APRC commission special meeting agenda item showed that the recommendations were to be approved ... it was a foregone conclusion even BEFORE public comment.
     -     The subcommittee meeting times and locations were changed without proper posting.  Also, minutes were not approved and/or posted in a timely manner for the public.
     -     Changes were made overnight to the 8/7/17 recommendations by Black, which were presented during the subcommittee's 8/8/17 meeting, and were not made available to the press or public AT ALL. They were only alluded to for the first time (and then read aloud by Landt) at the 8/9/17 APRC meeting at which the Commissioners voted to approve.
     -     Director Michael Black insultingly suggested that the Food and Friends supervisor could clean the public restrooms in return for the use of the Senior Center space.  Black said that he cleaned his office's bathrooms. Black receives a salary between $95K - 135K. Cleaning bathrooms is not a good use of his time and reflects bad judgement on his part.
10a.   No public input was allowed for the first meeting of the Ad Hoc Senior Advisory Meeting Oct. 10, 2017. In fact public input is limited to two to-be-determined dates. This breaks the promise to the Mayor and City Council that public input would be help at each committee meeting. Also, written meeting minutes will be limited to 'action items.'
11.    Park's attitude towards the aged and general public raises concerns.
     -     two commissioners, Gardiner and Lewis, and staff, Michael Black are dismissive of public comment and inattentive to respondents
     -     Lewis states change is hard, not understanding that for those who are aged and poor, change can lead to depression, illness and death. Also, those speaking out at the meetings were not objecting to just "change," they were objecting to the specific APRC recommended changes.
     -     APRC does not understand nature of population served: aged and poor
     -     APRC does not understand that the center provides a safety net for aged and poor
     -     APRC's apparent conflict of interest in expanding Home Street's aquatic park footprint at the cost of senior center
12. APRC's plans to upscale its recreational programs and facilities will unfairly compete with local private sector businesses.
APRC's push to create programs and upgrade/build facilities that maximize cost recovery does not take into account the unique nature of Ashland's economy and private business offerings. The Shakespeare theater brings in about 125,000 (some report up to 300,000) visitors during the season. Because of this private businesses have been created to further the visitors' recreational needs, such as, outfitters for bicycles, kayaks, river tours, yoga, other exercise/wellness programs, hot springs, etc. These businesses depend on local Ashland customers to carry them through the off seasons. 
Also, other organizations already offer such services. The Osher Lifelong Learning Institute (OLLI) at Southern Oregon provides over 1,800 members with intellectually stimulating courses and social functions … serving adults ages 50 and older. 
Also, our deluxe YMCA has an abundance of offerings, many are geared toward the older adult and it has provided premier services for Ashland's youth for three generations, as well. The City and the Ashland community has assisted in the YMCA's growth, which exemplifies best practices for community relations.
In this business and service environment does public funding of expensive facilities and programs with cost recovery goals make sense? Will the subsidized Parks and Recreational programs threaten the existing private recreational businesses? 
13. The APRC is stacking the new Ad Hoc Senior Advisory Committee.
The APRC is stacking the new Ad Hoc Senior Advisory Committee with APRC Commissioners (2), APRC staff (3) and APRC selected senior citizens (5) and "field professionals" (2) plus one City Council member (1).
The new ad hoc committee recommended by APRC will form the vision for the future of the Ashland Senior Program. The APRC staff which has little or no senior services experience are interviewing applicants and making selections. As such, there will be limited expertise in senior issues including the value of dedicated centers and programs that integrate social service for outreach, information and referrals, etc. The prior APRC senior subcommittee disregarded input from senior experts to go forward with their initial plans. 
At APRC's 9/18/17 study session APRC Director Michael Black stated the need to have a "facilitator" run the process for the new ad hoc committee being formed by APRC as a result of their recent Recommendations regarding the Senior Center and Program.  He has someone in mind to contract for this, but would not name them yet. Finding a facilitator need appears to acknowledge conflicting missions and objectives between a dedicated senior center and a parks and recreation agency.
13a. At the first Ad Hoc Senior Advisory Committee meeting (Oct. 10) requested information that was readily available was not offered or given to the members.
When committee members requested Senior Center participation data, budget date, senior center comparisons … APRC staff did not identify and share such information collected and reviewed at the past senior subcommittee meetings (Ashland Senior Center's Quality Review Binder, January 24, 2017). Also, after the meetings when requested that the Binder information be provided to committee members so that they could review it during the month wait for the next meeting, APRC refused.
13b. The Ad Hoc committee will have no decision-making authority.
Facilitator confirmed that the advisory committee could make recommendations only. The final decision is made by APR staff and commissioners. That does not make us confident due to the fact of what happened at the prior APRC Senior Subcommittee meeting where senior program/center experts and participants input were dismissed.
Key facts:
     •     Ashland's senior participation in the food program has 58% who are over age 80; where as the total Jackson County percentage is 49%. Ashland has an unusually high percentage (84%) of moderate-to-high risk seniors … compared to other cities in Valley, e.g., Jacksonville has 61%. Source: Evelyn Kinsella of Food and Friends (meals on wheel and lunch program) at APRC 1/25/16 meeting. This shows how the Senior Program had effectively connected to and assisted the most vulnerable seniors in Ashland.
     •     From 2010 census (per Wikipedia):
       -     13.5% (of households - 1270 people) had someone living alone who was 65 years of age or older; 18% (of residents - 3614 people) were 65 years of age or older. 35% (of residents - 7041 people) were 55 years of age or older.
       -     In the census of 2010, there were 20,078 people residing in the city. (source: "American FactFinder". U.S. Census Bureau. Retrieved August 22, 2017)
     •     City Council Mission Statement, Goals and Objectives that were approved Nov. 4, 2014 included:
     -     Mission Statement - To support a resilient, sustainable community that lives within its means and maintains the distinctive quality of life for which it has become known -- in the face of external change and internal development – via direct delivery of basic services and leveraged enablement of enhanced services.
     -     6. Develop supports to enable citizens to age in Ashland.
     -     6.1 Support and augment existing programs.
     -     6.2 Provide links to local non-profit support organizations on City web site.
     -     6.3 With Parks Commission, explore expansion of the Senior Center and senior services.
     •     A review of current resources on new multigenerational programs in other cities shows that they are in addition to dedicated senior and youth programs. It does not do away with the services for the special needs of these populations. Rather it has activities that bring them together at each others centers, such as youth visiting seniors to do art together, or seniors visiting schools to discuss careers. Note that while some will change their name from Senior Center to Adult Center, they still focus the center on senior programs and needs.
     •     Senior Centers/ Connecting Older Adults to Economic Assistance - National Council on Aging survey: "The 94 responses indicate that senior centers are dedicated to connecting their low-income clients to a holistic set of services to improve their economic well-being. … As the gateway to the nation's aging network, senior centers play a valuable role for seniors who are struggling financially by providing and connecting them to vital community services that can help them remain active and independent in their communities."
     •     Senior Center Design & Architecture - National Council on Aging: "Be sure to seek assistance from a professional with an appropriate understanding of universal design and aging-related considerations, who understands the focus and mission of your center. You might be surprised to discover that many design professionals have no understanding of the differences between senior centers, retirement communities, and nursing homes."
• Latest data shows that Americans' health is declining and millions of middle-age workers face the prospect of shorter, and less active, retirements than their parents enjoyed. Almost 1 in 3 Americans age 65 to 69 is still working, along with almost one in five in their early 70s. 25% of Americans age 58 to 60 that have an Social Security age 66 retirement date rated themselves in "poor" or "fair" health ... 11% already have some kind of dementia, and 12.5% have an activity of daily living limitation(ADL). Social services to assist seniors are needed more than ever. Full article here.
1a. Senior Center staffing during the 3-5 month transition period is lacking.
Ad Hoc Senior Advisory Committee meeting discussion on current Senior Center/Program staffing during the 3-5 month transition period found it seriously lacking:
- Mr. Black misrepresented level of knowledge and experience of temporary staff.
- No experienced senior program personnel are available.
- Outreach services by senior center staff to elders in need and those unable to get to the senior center are missing.
- No knowledgeable staff for informational and referral services.
- Inadequate job search to fill positions.
- No Senior Manager in position to maintain safety net.
- Inadequate staffing hours for service center use.
1b. Senior Center hours have been significantly scaled back to 'official hours' of 8:30am to 3:30pm which negatively impacts many activities and senior needs. The past senior center staff would frequently keep the center open until 5pm or later to accommodate card playing, foot care treatments, Somatics, driver safety courses, late rides for seniors, etc. What happens now?
SENIOR PROGRAM/CENTER
APRC latest actions:
Concerns about the direction APRC and the ad hoc senior advisory commission is going includes:
• Ad Hoc committee recommendations may sound positive; however, they are mostly conceptual. How APRC implements them down the road is what matters. APRC has already showed their hand in wanting to scale back (and outsource) social services (information/referral and outreach services) and expand recreation programs where revenue generation from younger seniors is more possible. 
• APRC has passed the ad hoc committee's initial recommendations without doing an adequate evaluation of the budget implications. If the budget is not increased, everything is certainly window dressing.
• The ad hoc recommended administration, record keeping and structure are geared toward a large city (over 100,000 population) rather than a city of Ashland's size (21,000). APRC and the ad hoc committee have not considered the costs of building the bureaucracy, supporting computer program technologies and additional staffing it will require. It will direct staff to do paper/computer work instead of dedicating time to provide direct services to those most in need. 
• APRC enhanced the senior program responsibilities, position, and manager's role without review of APR's overall structure in order to cut back personnel in other areas that used to have such responsibilities, e.g., recreation department. 
• APRC adds highly paid staff to its organization which is already top heavy. 
• The program and job descriptions are all set up to outsource the information/referral and outreach to regional agencies that have slim staffing. Local staff for such services are more efficient and effective. 
• The community survey is not statistically sound, slanted toward desired results and under-represents social services needs.
• With the current legal actions against APRC - senior manager wrongful discharge and contract violations, age discrimination, and ethics violation - APRC should not rush (delay) re-organization actions until outcomes of such actions become clear. 
Key Concerns as of Jan. 28, 2018
In early January 2018 APRC contracted with a regional agency for one information and referral specialist to be at the Senior Center one day a week. The agency, located in Central Point, services two counties, Jackson and Josephine, with a staff of approximately ten employees. Outreach service remains unavailable at the Senior Center. Also, the replacement staff for the Senior Center have no experience with senior social services.